Peru Finca Artemira
This coffee is from Finca Artemira. This is a family run farm led by Ebert Huaman Villegas, a young and determined coffee producer from Salinas, a small village 1 hour drive from San Jose de Lourdes and a 2 hour drive from San Ignacio, a well known coffee producing town in Cajamarca.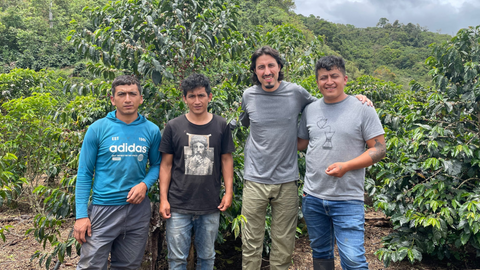 Family Farm
The name Artemira is dedicated to Ebert's mother because she raised all 5 of the children due to the unfortunate passing of their father early in their childhood.

The farm has been growing coffee and raising cattle for over 40 years but since 2017, Ebert decided to venture into coffee and plant new varieties into new hectares with new cultivation techniques and processes. It currently cultivates 15 hectares of coffee and 1 hectare with fruits and vegetables.
This is the first time Ebert has exported his coffee as currently this coffee is usually sold to specialty coffee roasters across Peru.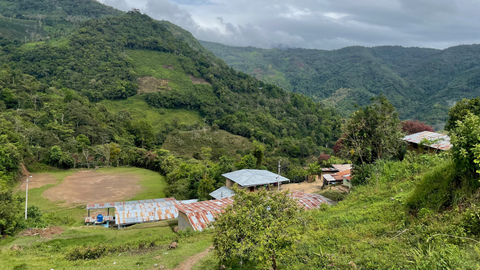 Ebert, along with his mother, brother, sisters, cousins, uncles and aunts work on the farm. In November 2022, Ebert was part of the auction for winning producers who took part in Expo Cajamarca, and he finished 6th with a washed Geisha.
This achievement is a credit to Ebert and his family in improving their practices on the farm, from implementing certain agroforestry systems to improve the moisture of the soil to taking the fermentation process more seriously with repeatable methods for consistent results.
Ebert has invested in his future and his family's future by enrolling in coffee courses provided by Cafe y Cacao, an organisation led by Gene Fundes who has helped improve coffee producers across Peru with coffee growing, cupping, processing and exporting.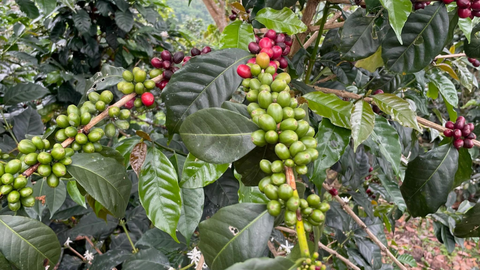 Ebert follows a coffee process that has led him to have consistent results over the last few years. A quick outline of the process is below:
After harvesting, the cherry coffee is introduced into water tanks, to remove any agent that is in the product, they call this process "liquidation"

Then they put the cherries into sealed grain pro bags and leave to ferment for 24 hours

The cherries are then ready to be pulped, leaving the grain with mucilage

They then remain in the tank for a further fermentation for 36 hours

Followed by washing and removing the mucilage

The coffee is then dried on a solar dryer that depending on the ambient temperature, dries between 12 to 21 days

The remaining dry parchment coffee is between 11% to 12% humidity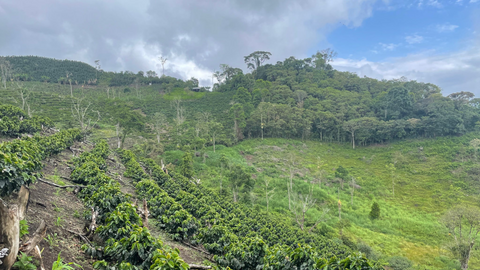 Ebert works with a agronomist engineer, Fanny Huaman Villegas on the farm to understand the soil fertility and to see what nutrients the farm is deficient in and how to improve the soil. The last few years they have been using Guano from the island and phosphoric rock along with the compost that they produce to fertilise.

Ebert, like many other coffee producers in Peru, takes the utmost care and respect for the land that provides their income. By default, many of the coffee producers we are working with employ agroforestry systems such as shade grown coffee, protecting the soil, their land and more often than not employ their family and definitely pay living wages.

Certifications such as Fair Trade, Organic, Rainforest Alliance, Bird Friendly, are all initiatives that are undertaken on the majority of farms without them being certified. This is partly because of how the farmers have been taught by their elders and the new knowledge that they are learning by peers and educational institutions such as Cafe & Cacao.