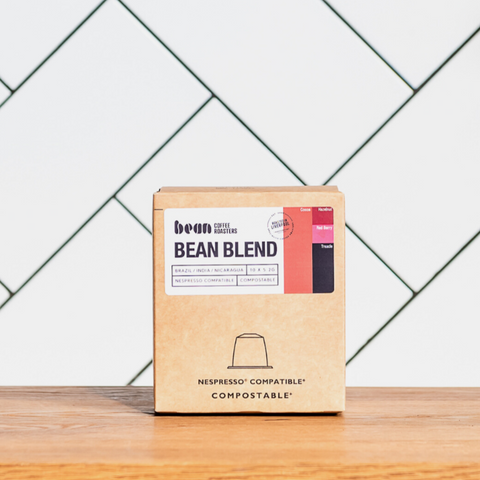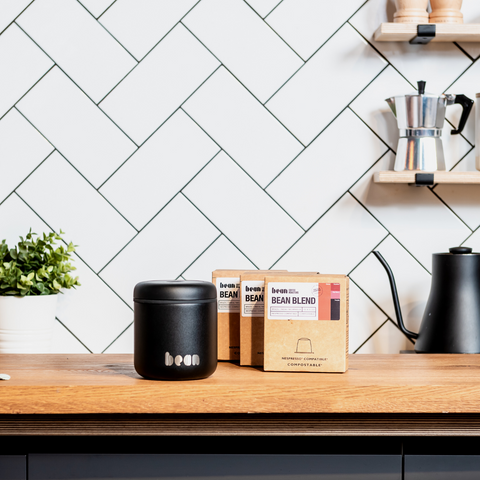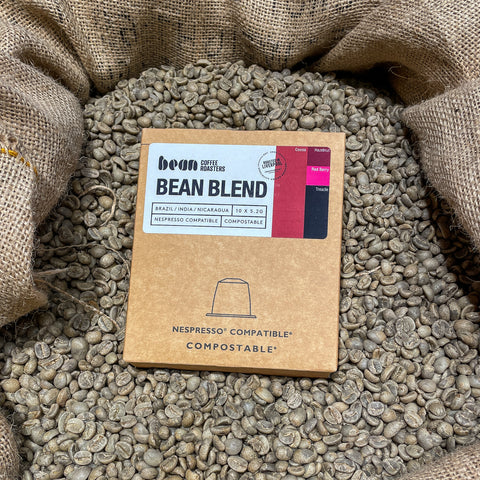 Bean Blend Pods (2 x 10 pack)
Our Bean espresso blend is now available in the form of Nespresso® compatible pods!
Our Coffee Pods
Our award-winning Bean Blend is available in the form of
Nespresso(R) Compatible Pods.
The packaging is 100% plastic-free and compostable, so not only is it great tasting coffee, but it's good for the planet too.
Contains 10 pods.
Award Winning Blend
Tried and tested, this blend of 3 speciality coffees complementing each other well is a favourite in all our coffee shops and beyond. This coffee is a crowd pleaser, ideal for brewing your way, with or without milk.
Our Bean Blend, recognised with a 2-star Great Taste award, is a testament to the effort that goes in to growing, harvesting and processing speciality coffees at origin and the refinement of our roasting process, roasting on our state the art Loring smart roaster.
Flavour Profile
The chocolate flavours from the natural Brazil take charge, balanced by the mild acidity and fruitiness of the Nicaragua and the full bodied India.
Our current blend consists of:
🇧🇷 50% Brazil Dbarbosa, Natural
🇳🇮 25% Nicaragua San Juan Del Rio Coco, Washed
🇮🇳 25% India Honametti single estate, Washed
We do our best to stick with the same origins for our blend to ensure the same flavour profile, but this can change due to the ever-changing seasons at origin.